Dr. Caryn Edwards BSc (Ost) HONS
Caryn obtained her degree in England, from the University of Wales, through the European School of Osteopathy, and qualified in 1997.
She worked for many years in Kent and in South London before migrating to live and work here in Australia 12 years ago.
Caryn grew up in South Africa and has lived in a number of countries since. Her travels mean she has gained valuable experience in dealing with people and their wide variety of complaints.
An enthusiastic and dynamic Osteopath, Caryn enjoys working both with direct and indirect technique approaches. Her techniques include soft tissue, articulation, mobilisation techniques and osteopathy in the cranial field among many others.
She commonly treats adults and children of all ages, including newborns, with conditions such as neck and back pain, headaches, sports injuries, postural problems, pregnancy complaints, repetitive strain injuries and many more.
Due to her training at the well-known European School of Osteopathy, Caryn likes to view and treat the body as a whole functioning unit and therefore takes a holistic approach to her treatments. 
With many years of experience under her belt, she is able to deal proficiently with all musculoskeletal complaints. Caryn tries to educate her patients with exercise and lifestyle changes/advice where necessary to optimise the benefits of treatment and prevent further occurrence.
Caryn has a keen interest in workplace ergonomic assessment and its relationship with musculoskeletal injuries. She is currently doing more work in this field. 
Dr. Dina Culcasi B. APP Sci(Clinical), B.Osteopathy, Grad Cert Tert Ed
Dina completed her osteopathic studies at RMIT University in 2001. When she graduated Dina was fortunate to work with many different clinics before opening her own in 2003. For 14 years, Dina owned and ran her allied health clinic to help people with osteopathy and other allied health modalities. Dina believes in a more rounded approach to health and that's why she feels you need a team of osteopaths and other allied health professionals working together, and that's why Dina is excited to be part of such a fantastic team of professionals.
Dina's osteopathic work has been with patients but has also worked in education roles and clinical supervision roles at RMIT and Victoria University since 2003. Dina also has a Graduate Certificate in Tertiary Education.
Dina has completed many postgraduate courses including paediatrics, dry needling, Biodynamics, osteopathy in the cranial field, and women's pelvic health. Dina enjoys utilising many techniques to apply a very patient-centred approach to her patients and their needs.
Dina is capable and enjoys treating all ages. As part of her clinical supervision at RMIT, Dina helped set up an external placement at a local aged care facility to provide osteopathy for residents, staff and families. Dina enjoys working with pregnant patients, pelvic pain and the aging population.
When not working in the field of osteopathy, Dina is busy with her three children, and her fury friends Henry and Ben. Dina also enjoys exercise and keeping active and travelling.
Dr. Catherine Spiteri BAppSci (Comp Med) M (Ost)
Catherine is a dedicated and conscientious osteopath who has worked at various clinics across Victoria. She has an incredible respect for all living things, a value that has woven its way into both her personal and work life. In her free time, she enjoys surrounding herself with life, be it outdoors hiking in beautiful green spaces or indoors creating a plant oasis for her and her family to enjoy.
Her support for her patient's health is immense and her appreciation for symbiotic relationships continue. She truly sees the value in a dynamic, sharing relationship between patient and practitioner and absolutely loves a patient who is wanting and willing to get better. Her appreciation for life is no clearer than when treating babies, she feels honoured to play a role in their health, and health of their family as a whole. A mum of 2 kiddos herself, she understands the wild journey that parenthood brings.
Catherine embraces every opportunity in which she can raise others up to their fullest potential and also taking on new information that her patients impart on her, to ensure her growth as a practitioner is exceeded only by the progress of her patient's health.
Dr Katie Shaw B. Applied Science (Comp Med) (Osteo) M. Osteo
Born and bred in Melbourne, once graduating from RMIT in 2009, Katie moved to Canberra to start her career as an Osteopath. After twelve years in a multidisciplinary clinic, she is excited to embrace new challenges both professionally and personally now that she has returned back home. 
Katie was drawn to Osteopathy after learning about how Osteopathy looks at the whole body to help patients both move and feel better. She uses this principle, coupled with discussion to learn about each patient as a person, to help her to tailor a treatment plan to each patient she sees.
She is comfortable discussing and treating any complaint that come through her door, and over the years has done further study in dry needling, women's health, visceral Osteopathy, and coccygeal treatments. 
Away from Osteopathy, Katie likes to enjoy time with her family, participating in Pilates classes, walking, reading and experimenting with fluid art. 
Dr. Masaki Takimoto B.H.Sci, B.App Sci (Osteo) & MTech(Intern&WebComp)
Masaki is an enthusiastic and dedicated osteopath who enjoys treating people of all demographics. Masaki grew up in Osaka, lived in several places in Japan and travelled more than 15 countries before migrating to Australia. Living in a diverse community Masaki understands and respects every culture.
Masaki is a qualified Osteopath graduated from RMIT University with distinction in 2018. Prior to his osteopathic career, Masaki worked in the IT industry for nine years. Whilst working in a technical field, Masaki often saw a small defect that led to detrimental functional impact on an entire system. Masaki thought this applies to a human body, and this is exactly one of osteopathic principles (the interrelationship of body's structure and function) tells about. As a patient of headache and back pain Masaki found the potential of Osteopathy that can provide an effective treatment approach for people with various conditions.
Masaki now enjoys dealing with a range of musculoskeletal conditions via manual approach. Masaki uses both direct and indirect approaches through the combination of hands-on techniques including joint mobilisation and manipulation, and traditional Japanese soft tissue techniques.
Masaki has a strong interest in treating a variety of conditions ranging from headaches to neck and back pain, repetitive stress injuries, sports injuries and management of chronic conditions. Masaki delivers a holistic approach to his patients that does not only aim to alleviate pain but also help reduce stress and contribute to overall wellbeing.
In his spare time, he enjoys watching sports, spending time with his family, going out with friends and keeping active. Masaki is an adventurous person who loves travelling, skiing and mountain hiking. Masaki has ten years of experience as a competitive cross-country skier.
Language: English and Japanese  
Dr. Louis Heydon BHlthSc BAppSc(Osteo)
Louis is a Macleod local, born and bred. He studied at RMIT where he obtained his osteopathic qualification. Since then Louis has traveled and worked overseas in both India and more recently Canada. After two years living and working in Canada Louis has decided to return home and work in the community in which he grew up.
Louis enjoys meeting and helping all people, his qualification and experience allow him to help with a wide range of conditions. Ranging from headaches/migraines to sporting injuries, pregnancy, arthritis, and other chronic conditions. He also has experience working in orthopedic clinics where he would assess the gait and treat both post and pre-op referrals.
Louis prides himself on tailoring each treatment and assessment to the individual as well as focusing on educating and empowering the patient to understand their condition and be involved in their own treatment.
Outside the clinic Louis is a keen sportsman, playing both AFL football and cricket for Macleod from an early age. He also enjoys all things art and travel.
Monica Bruce BHlthSc BAppSc(Osteo)
Monica grew up in Lower Templestowe and attended Presbyterian Ladies' College. She began studying Chinese Medicine before finding her passion in Osteopathy. She has since completed her osteopathic studies at RMIT as well as participating in Central Mallee Health's outreach program.
Monica has a strong belief in our body's ability to heal itself. She treats a broad range of conditions using a variety of both direct and indirect osteopathic techniques. She enjoys assisting her patients by minimising their pain and maximising their ability to move and do the things they love. She aims to educate patients so they can be informed on how to best heal and maintain their body's natural wellness.
In Monica's spare time, she enjoys spending time with her two sons and her partner. She also loves nature, meditation, and travel.
Dr Marnie Norfolk BSc MHS (Osteo) Grad Cert Tert Ed, Grad Cert Neonatal & Infant Paeds Man Ther
Marnie Norfolk enjoyed a very happy childhood growing up in the Eltham, Victoria, area. She loved participating in local drama productions, gymnastics and diving.
During her university studies at Victoria University, Marnie had the opportunity to experience placements in a hospital setting in India and also the Royal Children's Hospital in Melbourne. She has since travelled to America and New Zealand for short courses and to visit the Osteopathic Centre (San Diego) for children.
Marnie graduated in 2001 and her first position as an Osteopath was in Geelong for one year where she treated a wide variety of clients, gained valuable experience and confirming her love of Osteopathy.  The next 19 years have been spent practising in clinics in the eastern and north eastern suburbs of Melbourne.
Marnie is an experienced and passionate osteopath who enjoys treating everybody including the whole family – babies, children, parents and grandparents. She uses a variety of hands on techniques and advice on how to use your body better and improve function. She enjoys working with patients to help manage headaches and migraine, back and neck pain, sports injuries, muscle and joint pain, arthritis, sciatica, postural & mobility problems.  She has a keen interest helping with feeding and sleeping difficulties in babies and children.
Post Graduate Study
In 2009 after six years teaching osteopathic students Marnie was given the opportunity to continue her studies at Victoria University.  She received her Graduate Certificate in Tertiary Education.  In 2011 Marnie helped to set up and then complete a Graduate Certificate Infant & Neonatal Paeds for Man Ther.  She continues to enjoy learning and teaching at university and post graduate level.
Arthritis Victoria
In 2002-2005 Marnie was trained as a water aerobics instructor for those with arthritis and enjoyed this weekly in Ringwood.  She enjoyed the regular exercise and the comradeship with older adults who were committed to exercise and improving their health.
Sports Medicine Australia
Marnie completed her Masters project on chronic lateral ankle sprains.  She worked at a local AFL club as head trainer for four years prior to graduating as an osteopath.  Working with footballers she witnessed and treated first hand a huge variety of injuries and personalities!
After gaining experience as a sports trainer she was then asked to teach first aid, sports trainer's courses and taping for Sports Medicine Australia and Basketball Victoria.  This included presenting at the GP and Practice Nurse conferences for a number of years (2005-2008).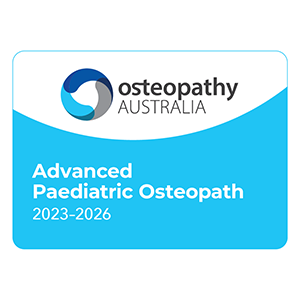 Sutherland Cranial Teaching Foundation
Marnie Norfolk really enjoys promoting and working with and for her profession.  Marnie spent three years (2015-2018) as Vice President of the Sutherland Cranial Teaching Foundation.  She taught many courses for osteopaths and senior osteopathic students.  She continues to enjoy a teaching role.
Advanced Paediatric Osteopath
In 2019 Marnie was awarded recognition as an Advanced Paediatric Osteopath (Tertiary) by Osteopathy Australia's multidisciplinary review panel of health practitioners. This award recognises completion of further university degrees in paediatrics or child health; demonstrated competence in paediatric clinical assessment and diagnosis; and demonstrated competence in clinical management for child movement, physical function and musculoskeletal health.
Appointments with Marnie
Marnie is very pleased to be a part of the team at Your Body Osteopathy, in Melbourne's north eastern suburbs, where we offer Osteopathic care to the whole family in a relaxing and caring environment. Please feel free to contact Marnie to discuss whether Osteopathy may be beneficial to you, your family or friends.